Request a quote today!
Are you ready for a quote? Fill out a simple form and our sales staff will be in touch shortly.
UniMAX® Bucket Elevators by Universal Industries®
Our UniMAX® bucket elevators are centrifugal discharge elevators engineered to meet the most strict industry standards. The elevator head, boot, and intermediate sections have been designed with adequate space for buckets and belt to travel un-impeded throughout the system. Bucket spacing and belt speeds follow recommendations and standards set forth by industry leaders. UniMAX® bucket elevators are designed with the user in mind by adding inspection doors, vents, access sections and eliminating shelves for material to build up in the head. The casings were also designed for afterthought installation of hazardous monitoring equipment to eliminate cutting and grinding on newly purchased elevators.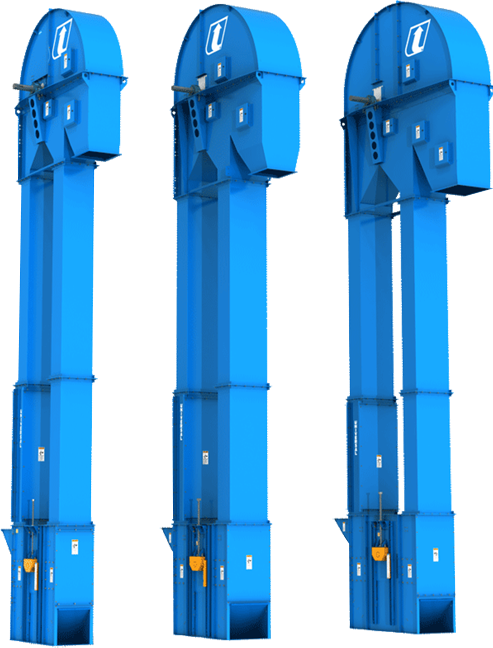 (For capacities exceeding 18,000 BPH, Double Row or Triple Row bucket elevators please contact our sales department.)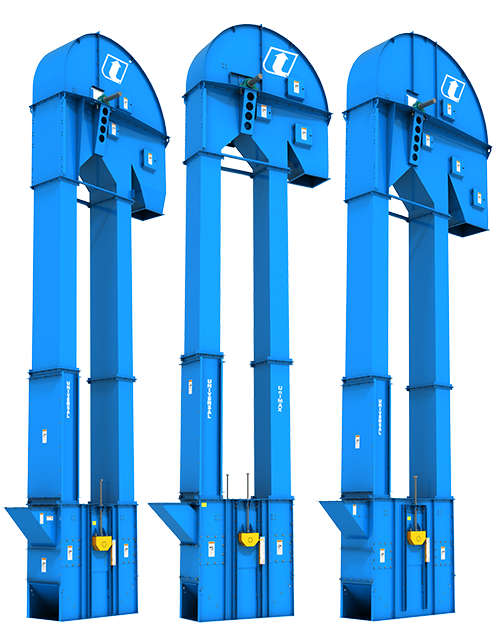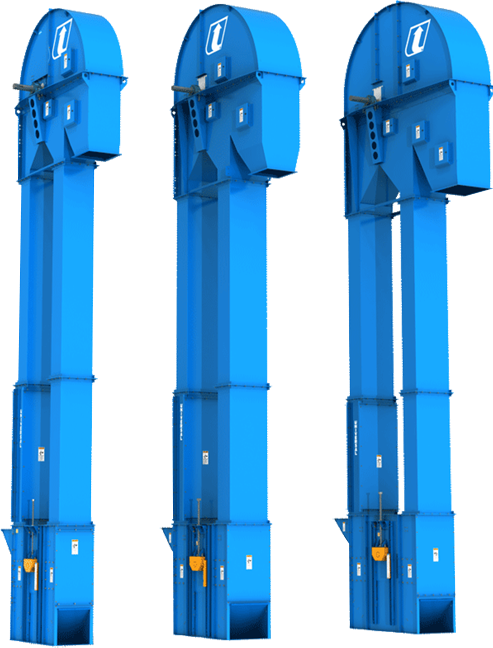 (For capacities exceeding 18,000 BPH, Double Row or Triple Row bucket elevators please contact our sales department.)
Model 24
Capacity: 2,000 – 4,000 BPH
Head Pulley: 24" (609.6mm) Dia. Pulley
Belting: 11" (279.4mm) Wide Rubber Belt
Model 30
Capacity: 5,000 – 8,500 BPH
Head Pulley: 30" (762mm) Dia. Pulley
Belting: 15" (381mm) Wide Rubber Belt
Model 36
Capacity: 9,500 – 13,000 BPH
Head Pulley: 36" (914.4mm) Dia. Pulley
Belting: 15" (381mm) Wide Rubber Belt
Model 42
Capacity: 13,000 – 18,000 BPH
Head Pulley: 42" (1,066.8mm) Dia. Pulley
Belting: 21" (533.4mm) Wide Rubber Belt
Model 48
Capacity: 13,000 – 18,000 BPH
Head Pulley: 48" (1,219.2mm) Dia. Pulley
Belting: 21" (533.4mm) Wide Rubber Belt